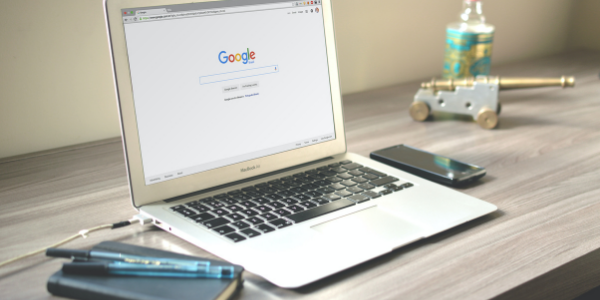 Mortgage marketing is always changing, and it's important to keep things fresh for your audience and keep in mind what's trending right now. Plus, switching things up keeps you interested in your marketing, too. Here are some mortgage marketing tips you haven't tried that you should consider adding into the rotation.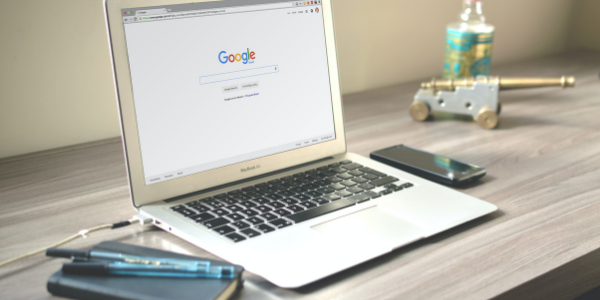 1. Focus on Local SEO
You've been hearing about SEO for a while, but when it comes to the mortgage space, there's a problem. Trying to rank for mortgage keywords can often be a recipe for disappointment—how are you going to compete with the authority of a large mortgage company's website on a keyword like "VA loans"? The truth is that you can't.
There's a solution for the small local lender, and it's called local SEO. Google gets more and more sophisticated all the time, and combining the power of a mortgage keyword with local keywords can help build your SEO in a big way. Think of "buying a home with a VA loan" + "Sacramento."
Want to take it a step further? Combine blogging with YouTube videos and then work on building up your YouTube presence. This can be an unbeatable way to build that local SEO following and start getting calls just from your search results. Helping people find you via organic search is much easier when you use targeted, local keywords.
2. Utilize Instagram Swipe Stickers
Here's one of our favorite mortgage marketing tips—Instagram just made a huge change, and it's going to benefit business pages that don't yet have 10,000 followers. We're really excited about this one because it can help you get a lot more out of your marketing efforts on Instagram.
It used to be that once you had 10,000 followers, you could add a link so people could swipe up to your website or anything else you wanted to link to. Now, Instagram has replaced the swipe-up feature with Instagram stickers that allow you to link no matter how big your following is. No more waiting for 10,000 followers to drive people to your website, mortgage application, or anywhere else you want them to go. Now that's powerful.
3. Create Instagram Reels Content
Instagram Reels content is having its moment! Reels content is similar to short Instagram Stories content or TikTok content. Users often add dancing, text, and music to make little snippets (under 60 seconds).
The great thing about Instagram Reels content is that, depending on the hashtags you use, you can reach a lot of people (this is thanks to how Instagram's algorithm prioritizes Reels content). Use relevant and trending hashtags for your Reels to make them easier to find and increase your engagement.
You can share all your Reels to Instagram Stories and share some of them on your feed (with a nice cover image), as well. If you're not sure how to get started, repurposing some old Stories content can be an easy way to get started with the platform. This is one of our favorite mortgage marketing tips because you can just get out there and have fun!
4. Install Chatbots
Chatbots have been around for a while now, but they're getting more and more sophisticated—and they're sounding more and more like real people all the time. People want an instant response to set up appointments or get other help, whether you're in the office right then or not.
Installing a chatbot on your website and having one connected to your FB Messenger is a smart way to give that instant response, and then bring in a real person as needed. This can reduce busywork for your team and keep people engaged when you don't have much time to capture a lead (or if it's 2 a.m. and no one is around). Don't underestimate the power of an instant response!
Try writing marketing emails like you would write to a professional acquaintance and see what happens! You just might be surprised at the results.
5. Curate User-Generated Content
You've got powerful influencer marketing at your fingertips—do you know who that is? It's your clients! Harnessing a strategy for having your clients share their own content with you keeps your marketing fresh and keeps your other clients and potential clients engaged.
Just a short, 20-second clip someone takes on their phone can go a long way. It could be a testimonial, but it could also be them asking you a question to answer or talking about reaching a milestone in the loan process.
6. Ask for the Business
It can feel weird to ask for referral business, but this is one of our most important mortgage marketing tips. People get busy, and they know you're busy, too. When a friend or family member asks for a referral for a lender, you don't want people to wonder if you have time for a referral. You want that person to know that you're available, are ready to take more business, and are going to give anyone the same excellent service.
How do you make sure people know that? Well, it can be as simple as remembering to ask people for their referrals or repeat business. It doesn't have to be pushy or in your face. Just a quick note in an email or text (which can be about another topic entirely) can remind people that you're there and ready to help with any mortgage needs. Being proactive always pays off, and you can take that mortgage marketing tip to the bank.
7. Respond to Online Reviews
You've done the hard work and closed the loan. Now it's important to ask for a review—but that's not all. Once a review is left on a platform such as Facebook, Google, or Birdeye, make sure to engage on that same platform with a response. Why?
Not only will your customers notice your awareness and appreciation for their business, but your online presence will grow even further. Google will rank your pages above others when it knows that your business profile is connecting and responding with customers. So make sure to take a minute after a review is left and give your thanks for their business.
Your response can make all the difference for future customers, even on a negative review. Make sure to respond to those as well, remembering that kindness goes a long way.
Mortgage Marketing Tips from APM
We hope this gives you some new mortgage marketing tips to try! Just like with anything else, consistency is the key, but it's also OK to switch up some of your tactics as the world changes. Just remember to be authentic and to have fun, and you can't go wrong.
And if you need more mortgage marketing tips, be sure to check out our blog for loan officers here because we have a lot more ideas for you to try.