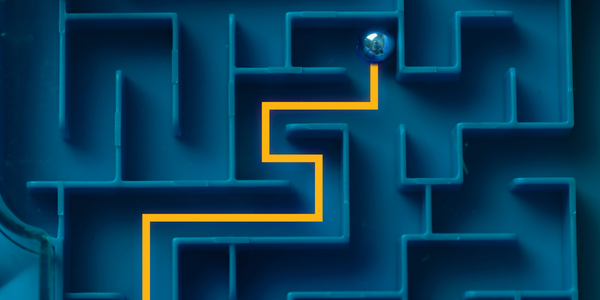 As expected, the time has come for a market shift. A changing market calls for a change in mortgage loan officer strategies. At our recent Symposium, we shared three high level pillars to success that every loan officer today should be focused on, and in this post we're sharing them with you.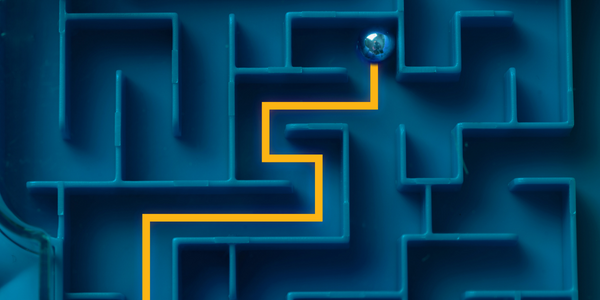 At APM, we are 100% focused on the success of our mortgage loan originators. From tech to product, strategy to planning, we're here to support you in the good markets and the challenging ones alike.
1. Define Clear Strategies Around Prospecting, Monitoring, and Lead Conversion.
As a loan officer, you know where to get business—realtor partners, lead generation, social media, referral networking, and customer referrals—but do you have clear strategies to bring in top-of-funnel opportunities and then convert more of your pipeline into customers?
In today's market, loan officers should be spending 80% of their time building their sales funnel, nurturing their database, and converting prospects into customers. This takes work, and it takes discipline—but it also takes a great lending partner to provide you with tools and resources.
Here are some of APM's top strategies around prospecting, monitoring, and lead conversion:
Utilize video marketing whenever possible. Whether that's on social media, in your email and text campaigns, or both, video is what grabs attention and helps create a connection with prospective and past customers.
Lead with education, not a sales pitch or industry jargon. Remember, your customer is not an expert in getting a mortgage; you are. Speak to them in easy-to-understand language that they can connect with.
Build trust with your customers. Their loyalty will follow.
Utilize text message marketing. This provides maximum engagement with a prospect, customer, or past customer.
Leverage savvy tech throughout the customer journey. The right technology can help you better understand consumer shopping and purchase intent. It can also notify you when there is an opportunity for your borrower to take action.
APM offers a variety of tools to help loan officers at every stage of the customer journey. Whether you're looking to convert more prospects into leads or grow your business by tapping into your existing customer base, we've got you covered.
2. Develop and Define Your Personal Brand.
Our next pillar for success is developing and maintaining a personal brand. Whether you're targeting Gen Z homebuyers or move-up buyers looking to expand their real estate portfolios, today's customers want to know who they're doing business with.
Here are a few things to consider in your marketing plan:
What's your story?
How did you become a loan officer?
What values are important to you personally?
Borrowers today want to get to know the person they're working with on a personal level. That's why a personal brand is a fundamental piece of your marketing. Here are a few tips on how you can develop and ignite your own personal brand:
Craft a personal story that people can relate to.
Stick to your own style and what makes you feel comfortable.
Maintain integrity, and stay true to yourself.
A good personal brand should showcase your most authentic self and give people an idea of who you are, both personally and professionally. At the end of the day, you are simply striving to build trust.
As AJ Vaden has said, "Your differentiator is you. It's not about differentiating yourself based on knowledge; it's about differentiating yourself based on trust. Don't differentiate yourself based on what you do: Differentiate yourself based on who you are."
We've found that the best way to do that is to get comfortable with videos for social media. There is no better way for your target markets to know you than to see you.
Enhance your brand by remaining knowledgeable about your local real estate market trends. Know your products and services that provide specific solutions for customers. You're the thought leader, so arm yourself with insight and education to help today's homebuyers.
You don't have to try to be everything to every customer. It's fine to have a niche or style of business that sets you apart; what resonates with you will likely resonate with your target markets. The most important thing is to be sincere. Never sacrifice your integrity when the competition gets stiff.
Finally, when building and maintaining your personal brand, you need to get out there—or back out there, we should say.
Things have opened up again, and there are again opportunities to participate in industry mixers, networking events, charity drives, and community activities. Part of building your brand is building your audience, and to do that you need to be seen both in person and online.
3. Provide a Stellar Customer Experience
Winning business today is all about being proactive, solutions-oriented, attentive, and trustworthy. Listen closely to customers, take notes, and repeat back what you heard. These behaviors show your customers that you understand their needs, making them feel secure.
You need to study your products and know all the market trends. This allows you to be responsive—which is the number one thing potential customers and realtors want from their mortgage lender. These parties need to hear back from you in a timely manner, with insight that can help them move forward.
At APM, we ensure that our mortgage loan originators have systems and automations that improve the customer experience. This includes tools like SimpleNexus, which provides end-to-end solutions for everyone involved in the mortgage application process. We also provide Total Expert, a robust CRM, and Sales Boomerang, which provides borrower intelligence to help you convert more of your pipeline.
By customizing our tech tools, you can reach your consumers with the personalized messaging that they need to hear. For example, our CRM has animated videos that are automatically triggered at certain milestones, as if you had made your own video for that specific customer. Your customers will appreciate receiving a gift like that from you and your brand when their loan application is approved.
Markets may be cyclical, but a career as a mortgage loan originator doesn't have to be. Not if you build strategies for how you handle your pipeline, convert leads to clients, showcase your brand, and create experiences that matter.
If you'd like to know what it would look like to work for a company that's 100% focused on making its originators look good, we'd like to invite you to explore APM! Visit our website to start your journey.