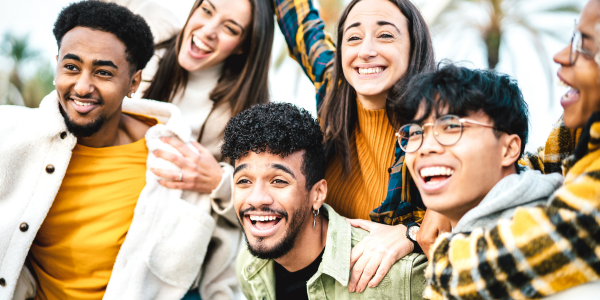 As Generation Z enters young adulthood, they become prime potential clients for your mortgage business. Learn who Gen Z is, where they are in their financial journey, and some best practices for loan officer marketing to the next generation of homebuyers.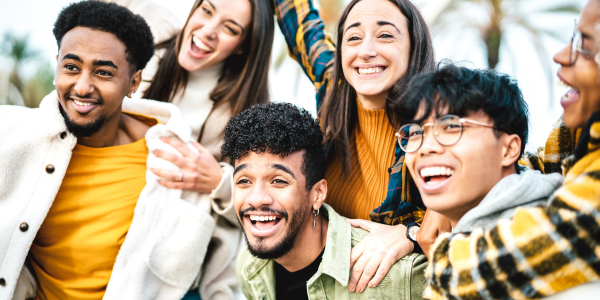 Who Is Gen Z?
There are baby boomers, then Gen X, then millennials, and Gen Z follows with those born between 1997 and 2012.
The most significant difference between Gen Z and the other generations is technology. This was the first group of consumers to grow up with social media, which they are strongly attached to. Gen Z constantly uses technology for communicating, learning, shopping, socializing, and entertainment.
Gen Z watched iPads when they were babies in their car seats. In school, they completed assignments using Google Docs. When they got their driver's licenses, they depended on GPS apps for directions. They submitted their college applications electronically, and they had their first job interviews via a video platform.
This is the most tech-savvy generation to date, and a mortgage loan officer must approach marketing to Gen Z homebuyers differently.
Where Is Gen Z in Their Homebuying Journey?
According to Redfin, nearly 30% of 25-year-olds owned a home in 2022, which is higher than the 27% rate for Gen Xers when they were the same age. And according to CoreLogic, Generation Z represented 9% of all first-time home purchase applications in 2022.
Gen Zers in their 20s took advantage of the record-low mortgage rates in 2020 and 2021 to buy a home. But now, with higher home prices and interest rates, this generation is struggling to enter the housing market.
Marketing to Gen Z mortgage leads on the platforms they're using—focusing on educational content and solutions—will help you turn this generation into loyal customers for life.
What Life Milestones Is Gen Z Facing?
The oldest Gen Zers are in their mid-20s, and the youngest will graduate from college over the next decade. While earning a full-time income can make homebuying a goal, entry-level salaries and student loan debt can delay that dream.
According to data from Redfin, Gen Zers have only 2% of their income left over after paying for housing and other necessities, which makes it challenging to save for a down payment.
When it comes to marketing strategies, loan officers can engage Gen Z by helping to walk them through the issues that affect them specifically.
Side hustles, contract work, the gig economy, multiple jobs, and low savings rates are things that Gen Zers consider normal. Additionally, it's not uncommon for them to live at home to save for their next step in life.
Addressing these topics with trending video content on platforms like TikTok and Instagram Reels, while providing solutions for the specific challenges they're facing with buying their first home, helps build influence. For more content ideas to stay top of mind with Gen Z, click here to download our free ebook.
With income and savings being the biggest challenges for Gen Z home buyers, use a consultative approach to help them with solutions.
Whether it's sharing information on down payment assistance, leveraging low or no down payment options, considering non-QM alternatives, or using buydowns, you're giving guidance in a way that not only informs them but also gives them comfort that they have someone in their corner.
Where Does Gen Z Find Information and Advice?
Gen Z has not spent much time learning about homeownership at this point.
When thinking about buying a home, a Gen Zer would start by looking for digital content before talking with a loan officer. That is why providing educational content in their preferred format is highly effective for creating an initial connection and building their trust.
One of the best ways to engage this group for your first point of connection is through short, easily digestible videos. This means short-form vertical video on social media platforms like YouTube Shorts, Instagram Reels, and TikTok.
Long-form videos are more valuable to Gen Zers once they have engaged with your content and are invested in what you have to say. Planning educational activities like a virtual class covering valuable topics for first-time homebuyers is also a great strategy for warmer leads.
How Do You Build Loyalty with Gen Z?
With all potential clients, you must build their trust before they decide to give you their business, and Gen Z is no different.
The difference with Gen Z is that they tend to be independent in the beginning, looking at videos, web content, and social media so they feel somewhat informed. Once they do their research, they'll seek out someone they feel has established influence (usually online) that they can trust.
This can include:
A large social media following
User-generated content that validates their reputation
Strong online reviews and digital presence
Ability to find you on multiple digital platforms
Aligned social values
Remember, Gen Z grew up with technology, so they trust tech but are wary of trusting people. They want to work with someone who is like them, who values similar causes and would treat them like a peer. They likely won't be calling random businesses for quotes, so creating a digital connection is a must.
Additionally, you can build trust by using language they use and understand. Terms like "DTI" or "debt load" may not mean anything to them, but they may engage when you talk about topics like establishing credit out of college or ways to save for a down payment when living at home—situations they are facing now.
Gen Z's comfort level is directly correlated to consuming content in the way they like, and they appreciate consistency. They need to know you're there when they need you—no questioning, no waiting hours or days for responses, and no guessing about what's next.
To build Gen Z's loyalty, be a dependable guide they can count on to overdeliver.
Top Gen Z Social Media Platforms
Social media is an obvious choice when considering the best ways to market to the most tech-savvy generation. But it's essential to know which social media platforms they use and which features are best to utilize when marketing to Gen Z.
The most popular social platforms for Gen Z users are Instagram, TikTok, Twitter, Snapchat, and YouTube. You can learn more social media targeting recommendations by downloading our free ebook here.
Creating Gen Z-Relevant Content
Your marketing to Gen Z will be effective only if your content is relatable to them. If it's not something they can relate to or understand, they'll pass it over for all the other social media posts filling up their feeds.
How can you create content that promotes Gen Z engagement? APM has created a FREE ebook titled How to Reach the Next Generation of Homebuyers. This guide gives loan officers all the strategies they need for marketing to Gen Z, including:
Best practices for creating mortgage marketing videos
Why personal content should complement your mortgage content
How providing solutions can build Gen Z's trust
Specific tips and tricks for marketing on each social media platform
A list of content ideas that are relevant to Gen Z and the best ways to communicate them through social media posts, blog posts, and email marketing
Video prep, shooting, and editing tips
Now is the time to be working strategies to target the next generation of homebuyers. This will allow you to build your pipeline with mortgage leads and future clients who have established trust in your brand.