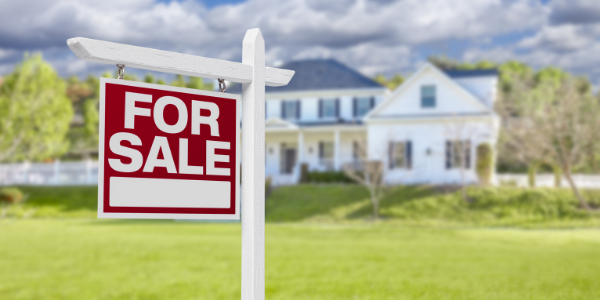 In today's hot housing market, with many properties selling above their asking prices, how can you help borrowers understand and navigate the competitive environment? It all comes down to being a trusted advisor to your clients and having the know-how to guide them through the process of buying a home from beginning to end. If you want to make yourself stand out from the online lenders of the world, this is when you do it (and in the process, build clients for life).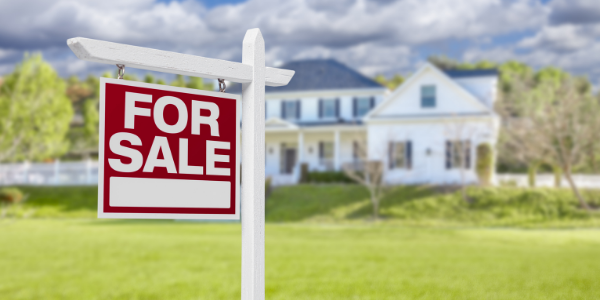 Standing out from the crowd of lenders means being well-informed about your local market, including real estate trends, labor costs and turn times, supply chain issues, and other issues buyers are navigating right now. It also means helping your borrowers go into the process of buying with their eyes wide open so they know what to expect and are ready to enter the fray. This kind of local know-how is invaluable for today's buyers, and it can make all the difference in making the homebuying experience a pleasant one.
Understand Real Estate Trends in Your Market
While a lot of real estate markets around the country are hot right now, they each have their own unique flavor, and each may require a slightly different approach for your borrowers. Stay on top of what's happening in your market so you can help them navigate it smoothly, and stay connected with builders, appraisers, and home inspectors so you can prep your clients for what's to come. A little knowledge goes a long way.
Here's a great example: there's a shortage of home inspectors and appraisers in many areas of the country, driving longer turn times in the mortgage process. It's your job to know what's happening and plan accordingly so you can help the borrower manage these issues as they come up. Encouraging your buyers to get fully approved prior to house hunting could be a good strategy for your market to help offset these longer turn times.
You may even want to educate your buyers on the pros and cons of waiving a home inspection or appraisal if that's an option for them and the property they're buying.
Stay on Top of Labor Shortages and Supply Chain Issues
Everywhere you turn, you're hearing the words "delay" and "shortage," and buyers may not be considering how these words can impact the homebuying process.
Many areas of the country are experiencing supply chain issues and shortages of products and labor that are driving up the cost of goods. As an example, the cost of lumber could be an issue for borrowers considering a new construction home. A shortage of labor could impact buyers that are looking at homes that need repairs or are using a renovation loan.
Being a trusted advisor in this market means more than just covering the loan process. It's going above and beyond to make sure your buyer is informed about all things that can impact them before, during, and after the process of buying a home. This is how you create a smooth experience for your clients in this environment.
Stay Closely Connected with Real Estate Agents
These days, being a local lender with a deep network is more important than ever before. In fact, a lot of deals are happening and offers are being accepted because a local lender is calling up a real estate agent selling a home and talking about their buyer's qualifications for getting financing. Your local reputation and deep ties in your community can carry a lot of weight for your clients.
Going the extra mile for clients right now can make all the difference in them winning the offer, so don't be afraid to go up to bat for your buyers, and make sure they know the value of choosing a local lender. And, you guessed it—this reinforces your reputation as the lender who can get it done.
Make Yourself Available
Going the extra mile includes being available for buyers and agents to contact you. With how fast homes are selling, there's rarely any time to waste. Prioritizing purchase loans right now means being there for borrowers and agents to get the deal done.
It's also a time to over-communicate. Buyers and agents need to know that the deal is going to go through, so being transparent can avoid headaches for everyone. Provide expertise and information throughout the entire process, 24/7.
Help Borrowers Understand the Importance of a Full Pre-Approval Before Shopping
Pre-approve buyers quickly and make sure they understand the importance of getting a conditional loan approval before shopping for a home. A lender reviewing and underwriting their debt, income, credit, and assets is key to making their offer attractive. In fact, many buyers don't even have a shot at winning a bid right now without a strong pre-approval.
Give buyers the maximum amount they can qualify for instead of just what they're hoping to spend. If not, they may find that they need more money to make the right offer, and sellers may wonder about the strength of that offer. Boosting the loan amount can give buyers the flexibility they need to compete in this market.
Provide Strategies to Compete in Bidding Wars
Nothing's more important than providing strategies for your buyers to compete in bidding wars in today's housing market. In fact, it's so important that we wrote an entire article about it here, so check it out!
Loan officers can help borrowers in this hot housing market go into the process well-informed so that they better know what to expect. There will always be curveballs, but you can ensure that the process is as smooth as possible by being a subject-matter expert on what's happening around you.
When the going gets tough, encourage them to stay the course! In this market, sometimes being a shoulder to lean on can help give borrowers the encouragement they need to keep up the search for just the right home.
Do you want to align with a company that knows you, the lender, is at the center of it all and gives you all the products, tools, technology, and resources you need to excel at that role? If you're interested in learning more about APM and how we prioritize purchase loans, connect with us by clicking here.