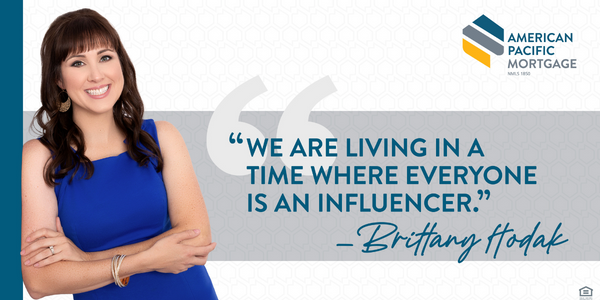 Award-winning entrepreneur, author, and keynote speaker Brittany Hodak recently spoke to APM's loan officers about her newly released book, Creating Superfans: How To Turn Your Customers Into Lifelong Advocates. In this book, she provides the roadmap on how loan officers can become more customer-centric and create "superfans" that lead to long-term, profitable referral relationships.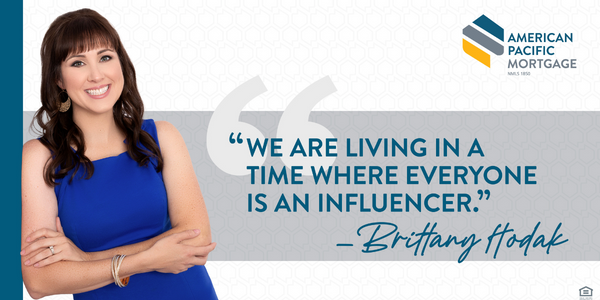 Highlights from Brittany's APM talk are below, including tips on how loan officers can create their own customer experience strategy to be seen as a trusted adviser and partner for life.
But first, some background on Brittany:
Brittany co-founded, scaled, and successfully exited The Superfan Company, a fan engagement company whose roster included Walmart, Disney, Amazon, Taylor Swift, Katy Perry, and many more. Entrepreneur magazine has called her "the expert at creating loyal fans for your brand." Brittany recently dropped a new book that you can learn more about here: Creating Superfans: How To Turn Your Customers Into Lifelong Advocates.
Loan Officer Tips for Creating Superfans
Brittany's definition of a superfan is "a customer that loves what you do so much that they come back and tell their friends. They are not making decisions on commodity issues like location and price. They've made the decision that you're their person, and they don't care how many other people are out there offering the same service."
Here's the way to view it: Loan officers are in the experience business, not the service business. "Tech and human interaction are not mutually exclusive," Brittany says. That is why providing a great customer experience (CX) is the first step for turning customers into superfans for your mortgage business.
As Brittany says, "It's not about closing this deal. The customer should always know you have their back and are there for them beyond this transaction." And when a customer loves to work with you, they'll promote your business by word of mouth and become your advocate. According to Brittany, "We are living in a time where everyone is an influencer."
Here's a breakdown of the tips Brittany shared with APM on how loan officers can balance automation with personal relationships and use customer experience management to build lifelong customer loyalty.
Tip 1: Connect Your Story with Theirs.
According to Brittany, superfans are created at the intersection of connecting your story with theirs. That's how you break through the apathy to get someone's attention. Show how your story is relevant and adds value to their life.
Connecting with your customers is the difference between them saying to a friend who needs a mortgage, "I think I have someone you can call" vs. "You must call this person."
Think about it: What reason do they have to call you over someone else? What is your superpower that results in good customer experiences? You can't expect others to know your strengths unless you know them yourself.
Tip 2: Understand Your Customer and Their Story.
Each loan officer has their own unique story. Understand why you are the best person to serve your customers, what your own story is, and how you can connect that to meeting your customers' needs.
Tap into what your customer is looking for, because it may be different from what they think they're looking for. Maybe in their mind they're just looking for the best interest rates, but as their loan officer, you need to understand what is driving their underlying needs.
Practice active listening to determine what a customer or prospect is struggling with, what other options they have on the table, what reservations they may have, and so on. With this information, you could then become the best person to meet their needs.
Think about what type of customer you truly enjoy working with. Maybe it's military personnel because you grew up in a military family. Or maybe it's first-time homebuyers because you thrive on their excitement. Connect to the customer's story, and you'll convince them that you are the right person to work with at the right time.
Consider this quote from Teddy Roosevelt: "People don't care how much you know until they know how much you care." This speaks to empathy and authority in business, but the takeaway is that empathy should come before authority.
Tip 3: Personalize the Experience.
People want customized experiences and expect personalization. In this business, the Golden Rule isn't enough: You need to treat people the way they want to be treated because the way you want to be treated may not be right for them. Every individual is unique, and their backgrounds, beliefs, and experiences differ from yours.
You need to meet your customers where they are, which brings us back to Tip 2 on why it's critical to understand your customer's story. It's so you can personalize their experience and customize their journey.
Tip 4: Exceed Expectations.
"Surprise me and let's see what happens," said no mortgage customer ever. Loan officers must let their customers know what to expect before, during, and after the transaction.
The "during" is when the transaction is happening up until closing. But from the customer's standpoint, that's only one chunk of the experience.
So let's back up to the "before" period, which is everything that's happened prior to the customer meeting with you, including all their research on mortgages and trying to make sense of it all. This is where you need to connect your story to theirs and add value by explaining the different loan types, what the terms mean, and what they can expect heading into the "during" phase.
When the loan is closed, the "after" period begins and can bring a lot of uncertainty, especially for first-time buyers. This is when they get a ton of junk mail about their loan being sold or other false notices with their lender's name or loan number on it, and they don't know what to make of it.
This is where you can continue to set expectations and become their long-term, trusted adviser. Alert them about the things they need to pay attention to and what things they can disregard in the "after" phase.
By understanding each stage of the process, you will exceed your customers' expectations and make their mortgage a stress-free experience from start to finish.
Tip 5: Repeat.
As Elizabeth Arden once said, "Repetition makes reputation, and reputation makes customers."
We build our reputations based on the things we do again and again. So when it comes to customer experience, it requires an ongoing commitment to being excellent and genuinely caring about your customers. This means looking for ways to go above and beyond in your customer interactions. Figure out what works best for you, and leverage technology and automation tools to save time during this process.
Ask for honest customer feedback to measure customer experience. People like to be helpful and to be heard, so most customers would be happy to provide an assessment. You'll be able to see where you shine—also known as your superpower.
If anyone has had a poor customer experience, use that feedback to improve CX. Then you can automate to achieve ongoing customer satisfaction.
Buy the Book
To learn more ways you can transform your business by providing the most positive customer experience, you'll need to read Brittany Hodak's book in full. Creating Superfans: How To Turn Your Customers Into Lifelong Advocates can be purchased here on Amazon.