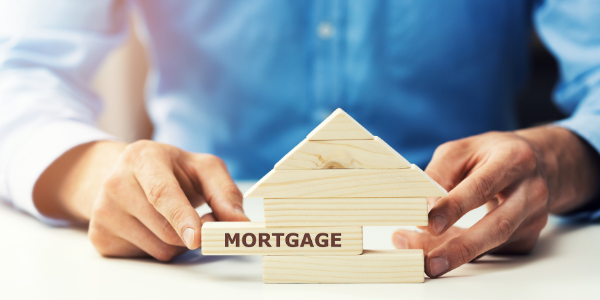 In today's highly competitive housing market, loan officers need access to financing solutions that go outside the box of conventional loans to fit each client's unique situation. As the economy, the workforce, and the mortgage and real estate markets shift, it's important to be armed with the right products to grow your business and gain market share.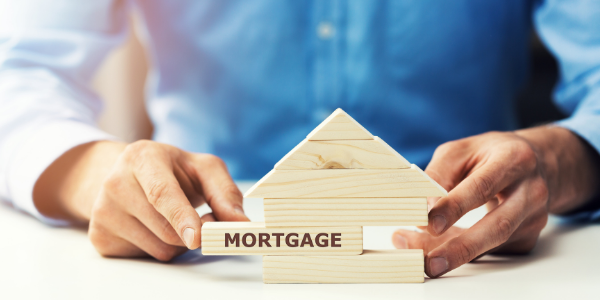 It's a well-known fact that not all borrowers meet the standard criteria for conventional and government loan programs. This is why American Pacific Mortgage (APM) offers an industry-leading suite of specialty and non-QM loan products designed to meet the needs of today's borrowers.
From loans for foreign nationals and ITIN borrowers to solutions for self-employed borrowers, borrowers with FICO scores below 600, construction and renovation loans, and a suite of non-QM jumbo products, APM has a loan product that fits almost any scenario. Read on to discover more about our innovative product solutions for today's market.
Helping Borrowers with Credit Challenges
Now, your borrowers don't have to miss out on their dream home because of a few blips on their credit. At APM, we provide financing solutions for borrowers down to a 560 FICO score.
This includes borrowers and properties that don't fit traditional lending guidelines. Here are some program highlights:
Loan amounts up to $3 million
Owner-occupied or second home
Foreclosure, bankruptcy, and late pays may be allowed
30-year fixed, 5/1 ARM, 7/1 ARM, 10-year interest only
First-time homebuyer
Cash-out up to $500,000
Option to qualify with assets instead of income
Asset depletion available
Non-warrantable condos allowed
Bank statement–based income sources allowed
Help Your Borrowers Make an All-Cash Offer
At APM, we've come up with the perfect way to help your buyers not just compete but win in today's scorching-hot real estate market. We now have a program that allows your borrowers to make an all-cash offer!
Through the APM Cash Buys™ program, your borrowers can make an offer, waiving all contingencies, with a commitment to close in 15 days.
As a loan officer in today's market, helping real estate agents and clients navigate the competitive and multiple-offer environment and get their offers accepted is crucial. One of the ways we do that is by providing multiple products for the simultaneous-transaction borrower.
Some of the benefits of our programs include:
Make a noncontingent cash offer.
Tap equity on an unsold property through our bridge loan program.
Enjoy our Keys on Time™ commitment to close on time—or we pay cash to the seller.
The Cash Buy and Bridge Loan products also benefit real estate agents by getting more offers accepted, more deals to closing, and more business.
Mortgages for Self-Employed Borrowers
At APM, we understand that self-employed borrowers need flexibility when it comes to documenting their income. The traditional method of providing two years of tax returns is not realistic for many business owners.
We offer several income documentation solutions for self-employed borrowers, including full doc, bank statements, asset depletion, and other innovative documentation options.
Financing Solutions for ITIN Borrowers
We believe the dream of homeownership should extend to everyone, and at APM we're making that a reality. Foreign nationals and ITIN borrowers can achieve homeownership much more easily than before, with solutions such as:
Full or alternative documentation available
12-month income documentation required
Assets may be used to supplement or replace income
Purchase, refinance, and cash-out refinance available
Single-family residence, condo, townhome, and second home
Jumbo loans up to $3 million with fixed, ARM, and interest-only options
Jumbo Financing Solutions
Our jumbo financing solutions were created for borrowers who are looking to maximize their buying power but still want flexibility in how they do it, whether this means having a higher DTI or needing an alternate way to document their income. The APM Jumbo portfolio includes a jumbo 1st and 2nd and a dozen delegated jumbo solutions.
At APM, we have our own in-house jumbo lending team dedicated to providing expertise in all things jumbo loans. This is how we are able to have delegated underwriting up to $3 million. We are the leading experts in the jumbo marketplace and have a jumbo deal desk to provide ongoing support to loan officers sourcing and solutions for their jumbo borrowers.
Construction Lending
We know that not every borrower will purchase a home; some will want to build. We also know that our loan officers have opportunities to work with builders every day, and we have construction lending in-house to meet those needs.
Just like with jumbo lending, construction lending has its own team, too. Our national construction lending manager has more than 25 years of experience with running high-volume construction lending and is backed by a team that guides our loan officers with their construction loans, manages the builder approval, handles draw requests, and everything in between.
Our commitment and mission is to make our originators look good. We do that through innovative, competitive, and practical lending practices to help more buyers get into homes.
These are just a few of the ways APM is helping our loan officers stand out and gain market share. If you're interested in learning how you can grow your business by partnering with APM, we'd like to connect with you.
© American Pacific Mortgage Corporation (NMLS 1850). All information contained herein is for informational purposes only and, while every effort has been made to ensure accuracy, no guarantee is expressed or implied. Any programs shown do not demonstrate all options or pricing structures. Rates, terms, programs and underwriting policies subject to change without notice. This is not an offer to extend credit or a commitment to lend. All loans subject to underwriting approval. Some products may not be available in all states and restrictions apply. Equal Housing Opportunity.