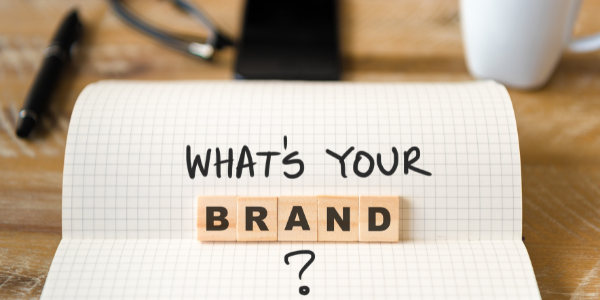 Here's the challenge with personal brands.
Noise.
There's so much noise.
And I want to describe to you something I call Sheahan's Wall, because I originally heard this concept from a guy named Peter Sheahan. He talks about how there's this invisible wall. On one side of any industry, some people are unknown. And everyone's trying to break through the invisible wall to become known.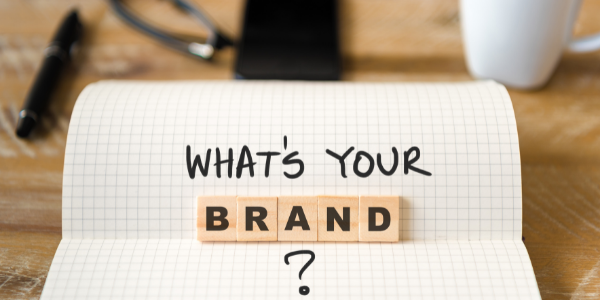 The people behind the wall get all sorts of different advice, and they try a lot of different strategies. They talk about whatever is the hot topic at the moment. They think they should be in all these different media. They get on Instagram, LinkedIn, Facebook; they have a membership site; they offer video courses, coaching, or consulting services; and so on.
And what happens is that they get brand dilution.
Here's a tip: The people who break through the invisible wall do one simple thing. They focus all their energy, their resources, their efforts into becoming known for one thing first.
You become the expert on that one thing.
And then you break through the wall. Once you're on the other side of the wall, then you can expand and be known for lots of other things.
The best advice I ever heard on this topic was from a guy named Larry Winget. He said that the whole key to finding your purpose or to building a great brand is to "find your uniqueness so that you can exploit it in the service of others."
Find your uniqueness so you can exploit it in the service of others. How do you do that?
This is the number one secret of building a bestselling personal brand. I'm going to offer something that I think is so simple, but so overlooked:
The secret is to be able to answer one question and to be able to answer that question in one word. The question is simply, "What problem do I solve?"
See, people buy solutions to problems. It's not often that they just go buy luxury items.
Most people, when we first start working with them, can't answer that question with one word. What problem do they solve? They have no idea.
Here's what we know for sure. If you aren't clear on the problem you solve, there's no way your audience, your prospects, or your customers will ever know.
Let's look at some real examples of some breakthrough personal brands.
Brené Brown spent two decades becoming the expert on shame. Just that one concept. Dave Ramsey owns the word "debt." That's the only problem he talks about and solves. Simon Sinek did this with "purpose."
One of our clients, Lewis Howes—his entire personal brand is oriented around self-doubt and helping people overcome that even on a global scale. Look at Mother Teresa: poverty. Martin Luther King Jr.: inequality.
What problem do you solve?
Until you get clarity on that question, you're going to struggle, because you must sell the problem as much as you sell the solution.
The problem that we at Brand Builders Group solve is obscurity—we help people who are untrusted, unknown, or unclear. That's what we help them solve.
Let me introduce you to a simple process that we call the Brand DNA Helix.
It's six basic questions:
1. What problem do you solve? You can also answer the question "What message do I have to my share with my audience?"
2. What are you passionate about? What fires you up or pisses you off?
3. What do you have results in? Think real-life experience.
4. What do you have expertise in? Think credentials or certifications or where you spend your time learning and researching.
5. What would people buy from you? Maybe it's loans … but what else do they buy? Education? Information? Security?
6. What business do I want to be in? If you're in the business of selling loans … are you really in the business of helping families buy their first homes? Helping grow investment portfolios? Being a thought leader in the mortgage industry? Being a local go-to person on real estate investment advice?
As you answer these six questions, you'll find the intersection of who the world needs you to be and who you were designed to be. At that intersection is where your uniqueness lives.
Want to continue this discussion? Click here to request a free personal brand strategy call with Brand Builders Group.
AJ Vaden
CEO and Co-Founder of Brand Builders Group
About the Author: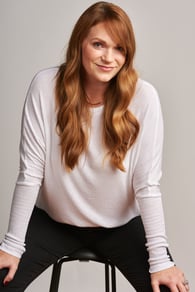 AJ Vaden is the Co-founder of Brand Builders Group, international speaker, million-dollar consultant and host of the Influential Personal Brand Podcast.
Over the last 10 years she has been a part of founding, launching and building a very successful 8- figure coaching business, a multi-million-dollar consulting business, and a 7-figure speaking business. Along with her company Brand Builders Group, AJ has been featured in Inc, Success Magazine, Fast Company, Entrepreneur, Forbes and was recently named one of the Top 5 Personal Branding Speakers of 2019.
Today, she uses her expertise and unique talents to both streamline back end operations as well as creatively engineer the company's front-facing personal brands.