As a loan officer, marketing is crucial to your business success. As the marketing landscape continues to evolve, it can be difficult to keep up with the latest trends. More importantly, it can be hard to decide where to focus your efforts to maximize results.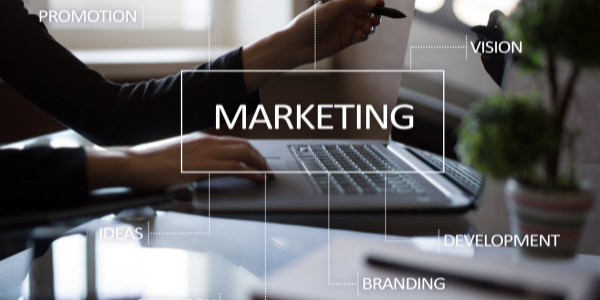 The three most common questions we get asked are:
Where to show up (platforms)
How to show up (medium of delivery)
How often to show up (marketing schedule)
To answer your burning questions about loan originator marketing, we've put together a list of APM's top marketing recommendations for loan originators who want to grow their businesses.
Social Media Marketing
We wrote an extensive article about social media marketing for loan officers and created a free social media guide that you can download by clicking here. Here are some other social media marketing ideas.
Choose Your Social Platform
The most important type of marketing you can do is to your existing customer base. Use every opportunity you can to stay connected with them, because they already know, like, and trust you. They should be your top source of future business—whether they bring you repeat business or refer someone else.
Social media is one of the best ways to maintain those connections, but you should showcase your expertise in a way that isn't pushy or sales-y.
Our first recommendation for loan officer marketing on social media is to pick the platform where your ideal clients and/or referral partners are hanging out. This could look slightly different for each age demographic:
Give Your Content a Personal Touch
Our second tip for successful social media marketing as a loan officer is to create customized content that offers a personal touch. Whether that's a video from you sharing a tip for first-time homebuyers or a photo of you with your clients telling their story and how you helped them, getting personal is important. After all, not everybody needs a mortgage on a given day, so adding a personal touch will help your followers stay engaged longer.
People want to do business with people they know, like, and trust—and it's hard to establish that if all your posting is mortgage products and industry news. (That can be some of your content but not all of it!)
Also, be sure to engage with your followers on their content and yours. Comment on posts, respond when they ask questions, and wish them a happy birthday or happy anniversary. These personal touches and small interactions are meaningful and help cement your relationships.
When it's time to get a new loan or recommend a loan officer to a friend or family member, you'll be top of mind because you've built up that relationship outside of a business transaction while also showcasing your expertise as a lender.
Start a Blog or Vlog
Blogging is another format to share mortgage expertise. Blog posts are versatile because they can also be turned into emails, social media posts, and videos. We suggest blogging about things that affect your clients in the real world, giving them the information they need to make important financial decisions.
Here's a pro-tip for you: If you're going to blog, it's wise to invest your time and efforts into an SEO strategy, optimizing your content for search engines. Think of search engine optimization as free advertising (over time).
YouTube Channel
If you really like giving people information in a video format, consider setting up a YouTube channel—and posting to it regularly. Quick, casual videos are an engaging way to share tidbits of information in a way people can easily digest.
These videos are also perfect for sharing to social media channels and can be embedded on your website if you want to create a vlog instead of a traditional blog.
SEO doesn't apply just to blogging. If you're setting up a YouTube channel, put your efforts into an SEO strategy. YouTube has great potential to add to your SEO strength.
Email Marketing
Email marketing to your database—including your leads, past clients, and referral partners—is another wonderful way to stay in contact with your audience and develop new referrals.
You can provide valuable advice and help, like offering an annual mortgage checkup or educating about refinancing opportunities. Email marketing also provides a way to stay connected and acknowledge birthdays, anniversaries, and homeownership milestones.
Segment Your Email Database
Once you have an updated list of contacts, segment the people in it into different lists. Many loan officers have a large database of contacts who have some similarities.
Think about it: You'd market to a group of homeowners differently than you would to a group of renters or investors. Try to have at least five different segmentations, maybe more, depending on the size and scope of your database.
Send Client-Specific Emails
Segmenting an email database means you can send more relevant emails and do a better job of commanding attention. It's also much less likely that people will unsubscribe or unfollow if they're getting relevant information from you.
For instance, you'd send info about lower rates and it being a great time to refinance to the homeowners on your list, but never the renters. If you have a group of clients with mortgage insurance, an appropriate campaign might be to advise them when they may be eligible to drop that MI and save money every month.
Start a Podcast
Podcasts are all the rage right now, and if you have a fun and engaging personality, this can be a fantastic way to give your audience critical information about finances and mortgages.
Consider spotlighting your local community and businesses you endorse or recommend. Or you can talk with other industry professionals like real estate agents, sharing funny and heartwarming stories about getting families into homes.
Whatever your preference, podcasts are proven outlets to source new business.
Offline Marketing
Offline marketing is also important for staying in touch with past clients and for reaching new ones. What does "offline" mean? Simply put, it's not digital. Here are some examples.
Host Client Appreciation Events
A client appreciation event is a great way to connect with your clients in a fun atmosphere and to have some face-to-face interaction. These events can also be a chance to reconnect with referral partners, customers, or prospects through a simple, social gathering.
Here are a few client appreciation ideas we love (of course, always think about your particular client demographics when planning an event for them):
Weekend donation pickup: Offer to pick up clothing items people don't want any more from their homes and take them to a local charity or Goodwill.
Ice cream social: This is an especially fun one if there will be a lot of families coming. Have a wide variety of ice creams and toppings, and hold the event outside on a warm summer day.
Holiday events: There are many activities you can do around the holidays. The opportunities to incorporate your clients and create a memorable experience around the holidays are endless.
Hold Homebuyer Workshops
A lot of first-time homebuyers are searching for answers to their questions, so there is a great need for workshops for homebuyers. You can step into this space by offering to teach these classes—whether in person or online. It's another way to showcase your expertise and get in front of more people who need a loan.
Lead Virtual Courses
Many loan officers are licensed in multiple states, but it can be hard to get new business in areas far from your physical location.
One inexpensive solution is to host virtual seminars for homebuyers. Help customers through an in-depth look at what it's like to buy a home from beginning to end, and encourage them to submit a mortgage application when the seminar is over.
You could host virtual courses on other topics related to finance and mortgage as well, such as steps to getting your first rental property.
Create a Library of Resources for Clients
All clients (past, present, and future) should view you as their most valuable resource for mortgage- and home-related information. Providing free resources cements you as the mortgage expert and ensures that people will come to you when they need help.
Create a library of free checklists and courses for people to download or view on your website. Here are some ideas for information you could host on your site:
How to improve credit
How to save up for a down payment
Renovations that increase a home's value
How to get a refinance
Documents needed with an application
If you decide to require people to give you an email address or other information to access that information, it's called a lead magnet. That can be an important part of a sales funnel if you're running ads and trying to generate leads.
Market to Realtors
Loan originators know how important it is to consistently market to real estate agents, and we wrote an article specifically about that topic if you're looking for some fresh ideas. There are many ways you can support real estate agents through your marketing efforts, which is a win-win for both parties.
Attend Open Houses
Attending a weekend open house is a nice way to show support for real estate agents. If asked, you can also be on hand to answer questions about the lending process for potential buyers. It's always good to take advantage of face-to-face opportunities to remind agents that you're there to help.
Host Events That Benefit Realtors
Think about hosting events that directly benefit agents in some way. Sponsor some of their required training classes, or host a real estate coaching series. Lunch-and-learn events can help realtors learn things they need to know. Consider hosting broker open houses with a luncheon for agents who come to tour the house.
If a realtor is hosting an event, offer to help them out with the marketing for it. Spread the word with a flier, social media post, or video. They'll appreciate any help you can give in making their own marketing efforts go further.
Co-Market with Realtors
You can make agents look good with little effort on their part by co-branding marketing with them. The APM Mobile app provides a co-branded user experience and helps all parties stay connected during the loan process.
We also have many marketing materials ready to co-brand, including listing fliers, the cost of waiting to buy, program fliers that can help clients get into homes, and so much more.
Use Cross-Channel Marketing
Most loan officers still use some forms of offline marketing in addition to their online marketing strategy. Digital marketing and print marketing should work in tandem so all your efforts reach further.
If you use direct mailers of any kind, make sure to provide the link to your website and encourage people to go there for more information or to take action. Encourage people to check out your social media channels and follow you if they're so inclined.
It's helpful to have a consistent look in all your marketing efforts, both online and offline, to create brand recognition no matter where people find you.
Track ALL Lead Sources
A final note about marketing. Understanding where your clients come from is critical to evaluating your marketing efforts. Tracking also provides insight to how your marketing is performing and provides a clear picture of where you should focus your marketing and budget.
There are so many great ways to market yourself as a mortgage professional, but it's important to pick the marketing activities you're most passionate about—and the ones that align with your skill sets.
We hope this article has provided you with some marketing inspiration and encouraged you to take action!