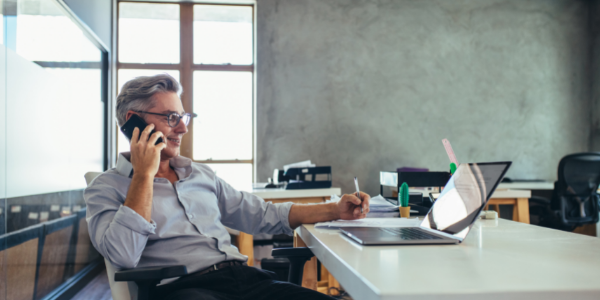 Once your client's loan is sold off to a servicer, how do you keep that client engaged with you? It can be hard since many servicers are pretty aggressive when it comes to marketing to retain the customer. How do you make sure that YOU are the lender people remember for refinances, future purchases, and referrals?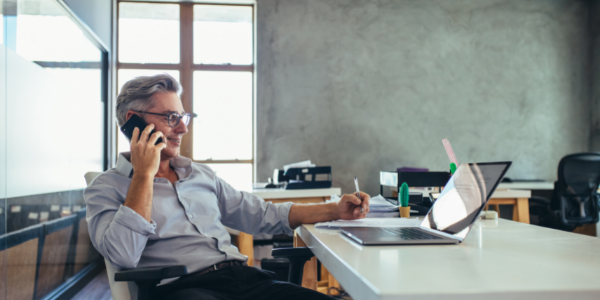 It's actually pretty simple. Being memorable means being a part of clients' lives as a trusted financial adviser throughout the entire cycle of homeownership, not just for one mortgage transaction. That way, there will never be any doubt about who they'll go to for future mortgage needs.
Here are some strategies for keeping your customers engaged with you and your business after their loans are sold to a servicer.
1. Be Upfront About Loan Servicing and What it Means
At the closing table, be upfront with your clients about what happens when loans are sold and no longer in the hands of your company. Reinforce that you are still there to answer questions and help with any of their mortgage needs even after the loan has been sold. This helps cement your role as a trusted adviser rather than a salesperson and makes it clear that your relationship goes well beyond this transaction.
2. Friend Clients on Social Media
Although everyone has a different comfort level with friending clients on social media, it can be a good idea to friend past clients (yes, personally) on social media. They'll get much higher interaction with you than they will on any business page, and it helps you stay in touch with them in a genuine and personal way. It feels like more of a friendship than a professional relationship, and that's what many of today's clients want. You could also consider adding them on a more professional platform, like LinkedIn, or on one social media platform but not another (if you have one you want to keep more business-related).
If you do connect with clients on social media, make sure you're managing your privacy settings the right way. On Facebook, for instance, if you wanted to post something political or religious, you could have a list of clients you're friends with and exclude all of them from seeing that particular post.
If you're not comfortable friending people with personal profiles, be sure to invite them to like your business page. People are on social media, so it pays to be where they are.
3. Portray Yourself as Part of a Team of Advisors
Financial advisors market themselves as professionals who need to be with you for life—from the beginning of your career through retirement, guiding you and helping you get the most advantage out of your money every step of the way.
Mortgage lenders should market themselves similarly. You want to create a need so that people will defer to you on mortgage-related questions and home-related goals for their entire time as a homeowner. You can offer valuable guidance about refinancing, home equity, real estate investing, and more, but you have to position yourself as an expert who can help AND offer them that information. View it as a relationship rather than just a transaction, or as we like to say, advise first, transact second.
4. Segment Your Book of Business
We've talked a lot in the past about marketing to your book of business because it is, hands down, the easiest and least expensive way to get repeat business (and referrals, for that matter). Segment your database so you are marketing to people with the information they need to hear, and then, watch for them to raise their hands and indicate that they are ready to do more.
Sophisticated database marketing includes building funnels and moving people through those funnels, depending on their actions. If someone reaches out to you about interest rates, for instance, you may move them into a funnel about refinancing. That's a raised hand that they might be interested in doing more with you, and you can use automation to make it feel seamless and personal to them (and not send that information to people who don't want it or aren't ready for it).
Here's another thing you can do that your loan servicer can't—know what your clients' needs are and know how to best meet them. You know where clients are in the rhythm of their lives and when it might be time to suggest a cash-out refinance or a real estate investment property.
Big loan servicers don't have a pulse on what's going on with their clients, and that means that they can't personalize their marketing and messaging to their clients' needs. When you've been staying in touch with past clients, it won't matter that they're being marked to by their loan servicer—you know what they need and you can help them get it.
5. Use Strong Calls to Action
When you're creating a customer for life, there are naturally going to be times when they don't need anything from you. But there will also be times that they do, and they need to know what actions you want them to take.
This is why it's crucial to use strong calls to action in your marketing. If you're sending out an email about low rates, make sure they know to contact you to see if they could benefit from a refinance. They are likely getting aggressive messages from their loan servicer, so don't be afraid to tell people what they should be doing.
6. Keep Your Face in Front of People
One thing you can do that loan servicers can't? You can be an ever-present face in your community. Loan servicers are big, faceless corporations, and that makes it easy to forget about them no matter how much you're being bombarded with marketing. But when you're ever-present in the community? It's a lot harder to forget you.
This is why it's so important to hold client appreciation events, help out with charity events, go to networking events, and just make sure you are SEEN out and about in your community. (This also can really help cement relationships with real estate agents and other potential referral partners.)
When it comes down to it, most people prefer to work with people who are known to them and who contribute to the community rather than someone who is a complete unknown.
7. Pick Up the Phone
Your loan servicer will likely send emails to clients, and they'll also likely pick them up and call them. But these are call center employees who sound a whole lot like salespeople (which they are). And you know how easy it is to ignore junk mail and telemarketers.
You have an opportunity to pick up the phone and call or send a personal text to your database. Use it as an opportunity to connect with them and see how they're doing and ask if there's anything you can do to help rather than viewing it as a sales call. You might be surprised just how far that personal touch goes.
8. Have a Constant Rhythm to Your Marketing
You know what these large mortgage servicing companies do really, really well? They're fantastic at sending regular marketing out. In fact, sometimes it can feel like a bombardment, but they're not shy about it!
Some loan officers are hesitant to reach out too often for fear of annoyance, but if you're providing valuable info that your clients want to hear, you're not going to annoy them. Make sure your marketing has a consistent rhythm, whether you're in the middle of a busy season or in the middle of a dry spell. Marketing is a long-term game, and it doesn't pay to stop in the middle.
9. Deliver Valuable Content
Last, and most important, is something we just mentioned above. When you reach out to clients with content they find valuable, they'll stop, pay attention, and listen. And when it's time to transact or refer a friend or a family member, it's a no-brainer—you're going to be the one that they call.
Deliver free, valuable content, and don't worry about over-communicating. Let clients know you care and that you're there for them as a resource, and the business will come.
There's a lot of concern out there about aggressive loan servicer marketing, but when you take the time to stay engaged with past clients and continue to build lifetime relationships with them, you don't have anything to worry about at all.