APM Mourns Loss of Gloria Fillmon
Roseville, CA - August 27, 2021 - American Pacific Mortgage (APM) mourns the loss of Chief Compliance Officer Gloria Fillmon. Gloria passed away after a hard-fought battle with cancer. Gloria had served as the chief compliance officer (CCO) for APM since 2015 and was an exceptional leader, mentor, and dear friend to all.
Gloria joined APM during a time when the company was emerging as a nationally recognized mortgage banker. She brought deep experience and knowledge from her 25 years of experience in regulatory compliance. Gloria authored numerous fair lending, consumer protection, and regulatory training programs and was a member of the American Association of Residential Mortgage Regulators (AARMR), Mortgage Bankers Association of America (MBAA), California Mortgage Bankers Association (CMBA), and she also served on the MBAA State Legislative and Regulatory Compliance and Fraud Committees.
APM's CEO, Bill Lowman, shared his sentiments on the impact Gloria had on the company: "Gloria was passionate in her love of APM and was never shy about speaking her mind if she felt that the interests of the company and its employees were at hand. She was an exemplary leader, and we will miss her presence, guidance, and most of all her friendship. We were lucky that she shared her wisdom, compassion and spirit with us all." Gloria's loss is felt by everyone at APM, and she will be dearly missed.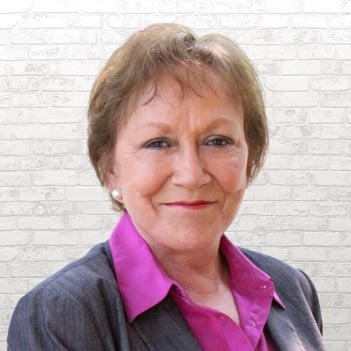 About American Pacific Mortgage
American Pacific Mortgage (APM) was founded in 1996 and is a national retail mortgage lender best known for Creating Experiences That MatterTM for our people and our customers. Headquartered in Roseville, California, APM is ranked as a top mortgage lender in the U.S. and continues to win multiple awards annually including Top Mortgage Lender, CalHFA's Lending Heroes, Top Veteran Originators, Most Loved Employer, Diversity Jobs Employer, and Top Places to Work. The company funds over $22 billion annually, is licensed in 49 states, employs more than 3,500 people, and has over 200 branches across the U.S., many of which operate under their own local DBA name. APM's rallying cry is to be 100% focused on our originators and branch managers because when they look good, our customers reap the benefits. Their charitable entity, APMCares, is entirely funded and run by employees and supports a diverse array of organizations throughout the country with funds and volunteer hours, as well as assistance for employees who are struggling due to a medical, financial, or bereavement hardship.