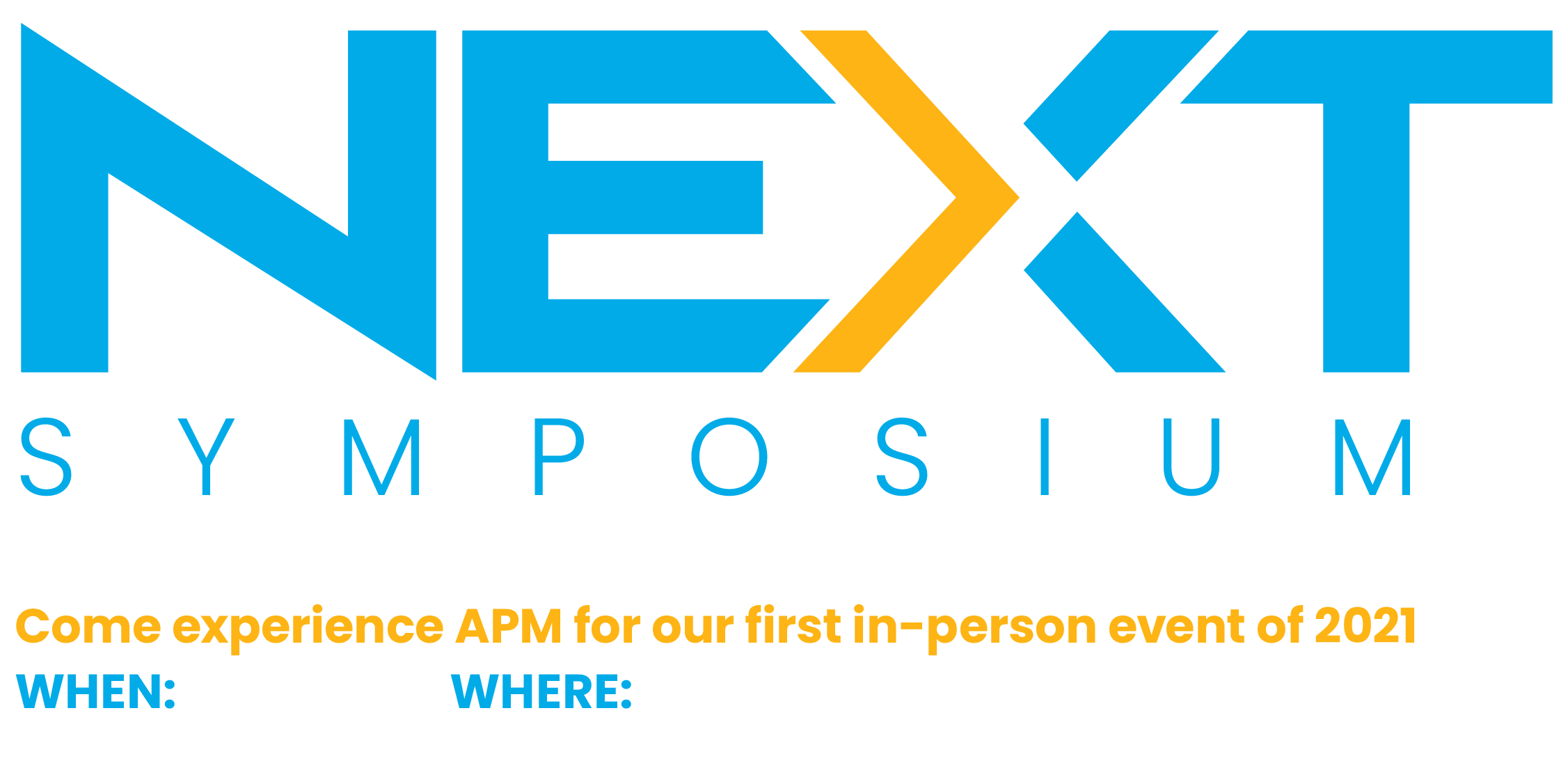 Join us for our 2021 Next Symposium
We look forward to seeing you there!
I feel like every event gives me information I never had before, and makes me love APM even more. L.H.
Technology is changing so fast that it's good to get an update on enhancements and how to build it into my business. E.C.
I learned so much about how to build my business using the mobile app and social media. C.G.
Getting the real scoop on the company and the industry from leadership gives me what I need to help me grow my production. K.B.
What COVID Safety Protocols are we following?
American Pacific Mortgage's top priority is the health and safety of our conference attendees, employees, and staff. As we get closer to the event, we will be providing up-to-the-minute direction with regard to required Covid Protocols. At this time, we know the protocol will be some combination of the following:
Proof of vaccination OR
Proof of negative COVID test 72 hours prior to the event
Additionally, APM will be providing COVID rapid test stations at the event for any attendees that are unable to access a COVID test in advance of the event.
All meals and most activities are outdoors. Sessions, sponsor expo, and meetings are indoors and will be as socially distanced as possible. All unvaccinated attendees will be asked to wear a mask (we'll have them on hand for all attendees).
APM will adhere to all official government and local authority guidance, as well as any venue or location-specific regulations. We will continue to monitor the evolving situation and ensure all safety protocols are followed. We will send updates and further instructions as we get closer to the event.
Check Out Previous Events