Insider's guide to Government Loan Options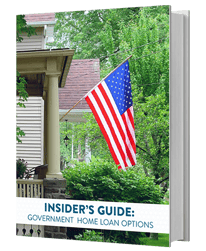 The United States Government wants to make the dream of homeownership possible for Americans. The Federal Housing Administration (FHA) and State Housing Finance Agencies use government-insured loans, bonds, and grants to achieve their missions.
If you qualify for a government home loan, the benefits often include attractive interest rates, low down payment options, more lenient qualifying guidelines, and even assistance with down payments and closing costs.
Information on different types of government loans:
FHA Loans

HUD Good Neighbor loans

State Bond home loans

USDA loans

VA home loans