Brande Sanders, a seasoned mortgage industry professional, began her journey in 2002 when originating loans didn't require licensing, training, and education. Despite the challenges posed by the then "wild west" of the mortgage industry, Brande's drive for knowledge and unwavering integrity set her apart from the rest. Now, with decades of experience under her belt, she continues to strive for excellence, always aiming to be a cut above in her field.
Dedicated to staying current with regulations, guidelines, new loan products, and down payment assistance resources, Brande is committed to helping her clients achieve homeownership—even if they've been told it wasn't possible before. Her expertise enables her to navigate the complexities of the mortgage landscape, ensuring her clients find the best possible solutions for their needs.
When she's not immersed in the world of mortgage lending, Brande is a proud mother of two delightful adult children. She also serves as a board member for the OKC chapter of the LGBTQ+ Real Estate Alliance and the OKC chapter of PFLAG. Her passions include traveling, live music, and karaoke, despite being tone-deaf.
Brande's motivation to excel in her industry stems from her own experience of purchasing her first house at the age of 19 in 1996 when many doubted her ability to do so. Today, she considers it an honor to promote fair housing and accessibility to homeownership for all. Through her dedication and expertise, Brande Sanders has become a trusted figure in the mortgage industry, committed to making homeownership dreams come true for her clients.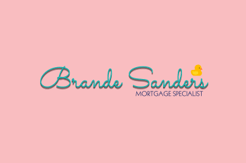 Licensed in OK