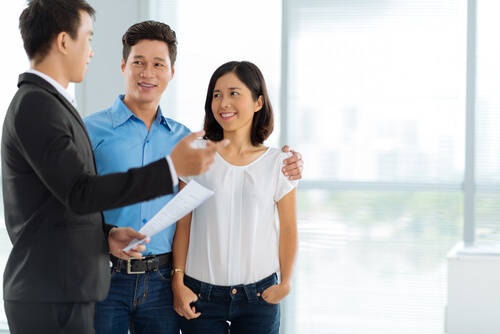 Have you been dreaming about buying a home but can't afford the down payment? As home prices rise in several areas of the country, you might start to feel like you have been priced out of the market. Affording monthly payments is one thing, but coming up with the funds for a down payment is challenging for many borrowers. APM's new Chenoa Fund Loan Program is here to help!
What is the Chenoa Fund Loan Program?
The Chenoa Fund program helps borrowers by financing the down payment so you can finally afford to make this the year you buy a home, maybe even in the neighborhood you thought you could never get into.
Through the Chenoa Fund program, borrowers can receive an FHA first mortgage and combine it with a repayable second mortgage to cover the down payment, resulting in 100% mortgage financing.
The FHA first mortgage follows FHA guidelines. The terms of the second mortgage for the down payment portion are based on the borrower's qualifying income and HUD's Area Median Income (AMI) requirements, which your loan advisor can go over with you.
Borrower Qualifications
Borrower must earn less than 115% of HUD's Area Median Income (AMI)

Credit score as low as 640

Financing eligible for 1-2 unit(s) primary residence

Homebuyer education not required

Not just for first time homebuyers
Benefits for Borrowers
This new Chenoa Fund program has some great benefits that you should consider taking advantage of if you are even starting to consider a future home purchase:
You can buy a home with no money down

You may be able to afford a home in a higher cost area than you anticipated

You may be able to buy a home much sooner than you expected

You can get the most flexibility for maximum financing
APM is proud to offer multiple specialty programs, but we're really excited to be able to offer this new Chenoa Fund program to our borrowers! Being able to buy a home with no money down will help many more families fulfill their homeownership dreams.
Does 100% mortgage financing mean you can now afford to start your homeownership journey? Contact one of our helpful loan advisors and we'll walk you through the details and help you get started. We're here to answer your questions and simplify the process - contact us today!